OUR ANNUAL CELEBRATION
Every year on Labor Day weekend, more than 100,000 people travel to Tahlequah, Oklahoma, the capital city of the Cherokee Nation, to celebrate the September 6, 1839 signing of the Constitution of the Cherokee Nation.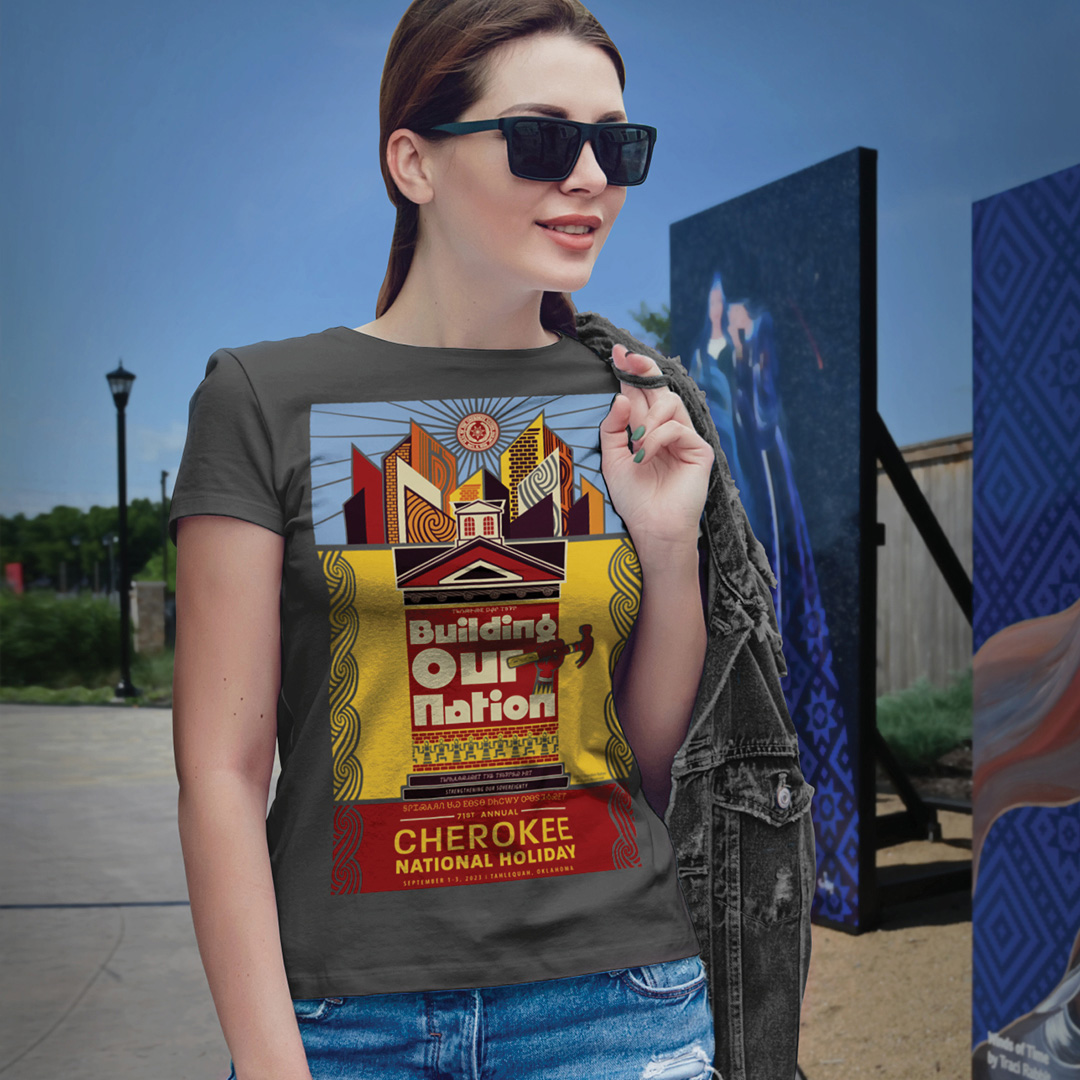 OFFICIAL T-SHIRT: AVAILABLE NOW
The 71st annual Cherokee National Holiday them is "Building Our Nation, Strengthening our Sovereignty." The theme and art were created and designed to honor Cherokee Nation as a sovereign nation and to proclaim that Cherokees are a traditional people driving progress in a modern world and looking toward the future.