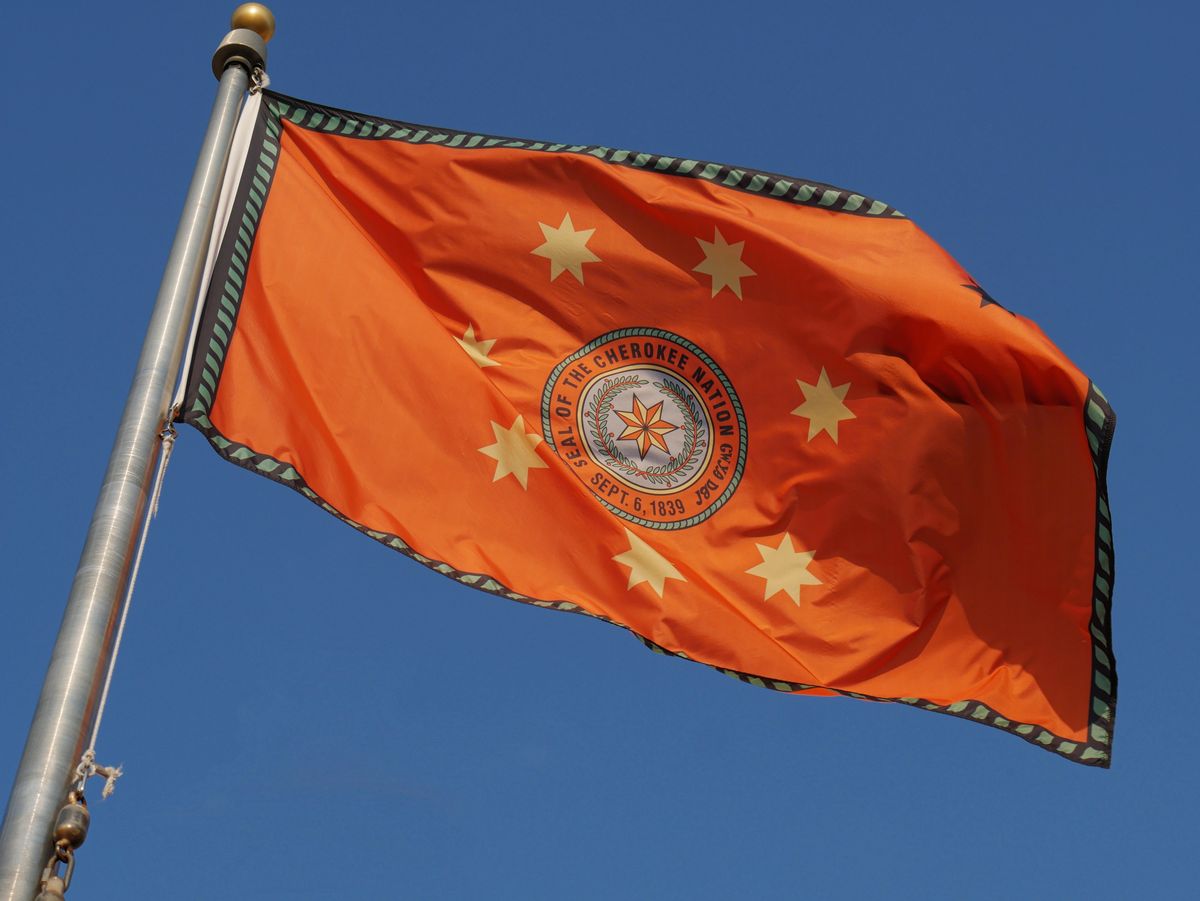 Cherokee Nation restoring, relocating historic cabin in Sequoyah County
SALLISAW, Okla. — Cherokee Nation's preservation efforts have led to an extraordinary collection of attractions that authentically tell the Cherokee story. Recently, the tribe began work to repair and relocate a historic cabin in Sequoyah County.
The cabin will be moved from the former Tahlonteeskee interpretive site to its new home at Sequoyah's Cabin Museum in an effort to preserve the structure for future generations.
"This historic cabin dates back to pre-removal and has been in dire need of restoration for decades," said Cherokee Nation Principal Chief Chuck Hoskin Jr. "It remains an important asset and vital link to our history. That's why it is so important to give it the kind of care and respect it warrants. We are proud to add this important dwelling to our ever-growing tourism portfolio, because it absolutely reinforces our commitment to Cherokee preservation. After careful consideration and planning by our cultural tourism team, we are excited for its new life and use at Sequoyah's Cabin historic site."
The Tahlonteeskee interpretive site was designed to honor the Old Settler capital of the Cherokee Nation from 1828-1839. In an effort to preserve its history, the state of Oklahoma developed the site, which was later deeded to the Cherokee Nation and operated for a number of years.
The interpretive site also features two nonhistoric structures that will be deconstructed, with the logs stored for future projects. The rest of the site will be cleared, and the caretaker home will be maintained as a Cherokee Nation-owned residence.
"Throughout the years Cherokee Nation has worked hard to identify, protect and preserve historic sites so that they can help share our story in a meaningful way," said Travis Owens, vice president of Cherokee Nation Cultural Tourism. "Small in stature, this nearly 200-year-old structure is representative of an important time in Cherokee history, and its relocation to Sequoyah's Cabin will ensure its future care and use in our authentic storytelling."
The project is being managed by Cherokee Nation Cultural Tourism and is expected to be complete this summer.