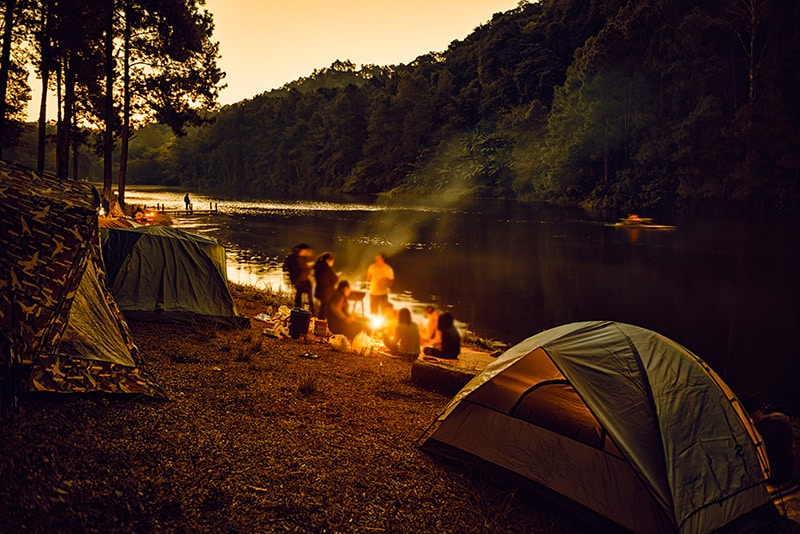 Under the Stars
Located 13 miles off scenic Highway 10. They offer cabins and secluded camping on the Illinois River. They have rafts, canoes and kayaks for rent.
Location: 7704 OK-10, Tahlequah, OK 74464
Located south of Tahlequah on Lake Tenkiller the State Park has RV sites with electric and water hookups.
Location: 28610 Park 20, Park Hill, OK 74451
Located near Tahlequah on the Illinois River, this resort offers RV campgrounds, cabins and bunkhouses as well as rafts, canoes and kayaks for rent.
Location: 12081 OK-10, Tahlequah, OK 74464
The Lodge at Sequoyah State Park
This is the largest state park lodging with 104 guest rooms and 45 cottages. Ideal setting for a relaxing getaway.
Location: 19808 Park 10, Hulbert, OK 74441
Near the OK/AR border in Ozark Highlands region, this have a beautiful 77-foot waterfall which cascades to the bottom of a narrow V-shaped valley. Natural Falls was one of the movie settings for "Where the Red Fern Grows." They have five yurts of various sizes available to rent.
Location: Hwy 412 W, West Siloam Springs, OK 74338
This Park is known as Oklahoma's "heaven in the hills." There is over 130 miles of shoreline for water enthusiasts to enjoy. If you are a diver and a history buff, you can see "the remains of homesteads and artifacts left behind from before the lake was formed." There are also RV and tent sites scattered between 10 campgrounds.
Location: 8 miles N of Gore on Hwy 100, Vian, OK 74692
This riverside resort is 3.4 miles from Elephant Rock Nature Park and 7 miles from downtown Tahlequah. They have a motel, camping and RV sites as well as cabins to rent.
Location: 13020 OK-10, Tahlequah, OK 74464