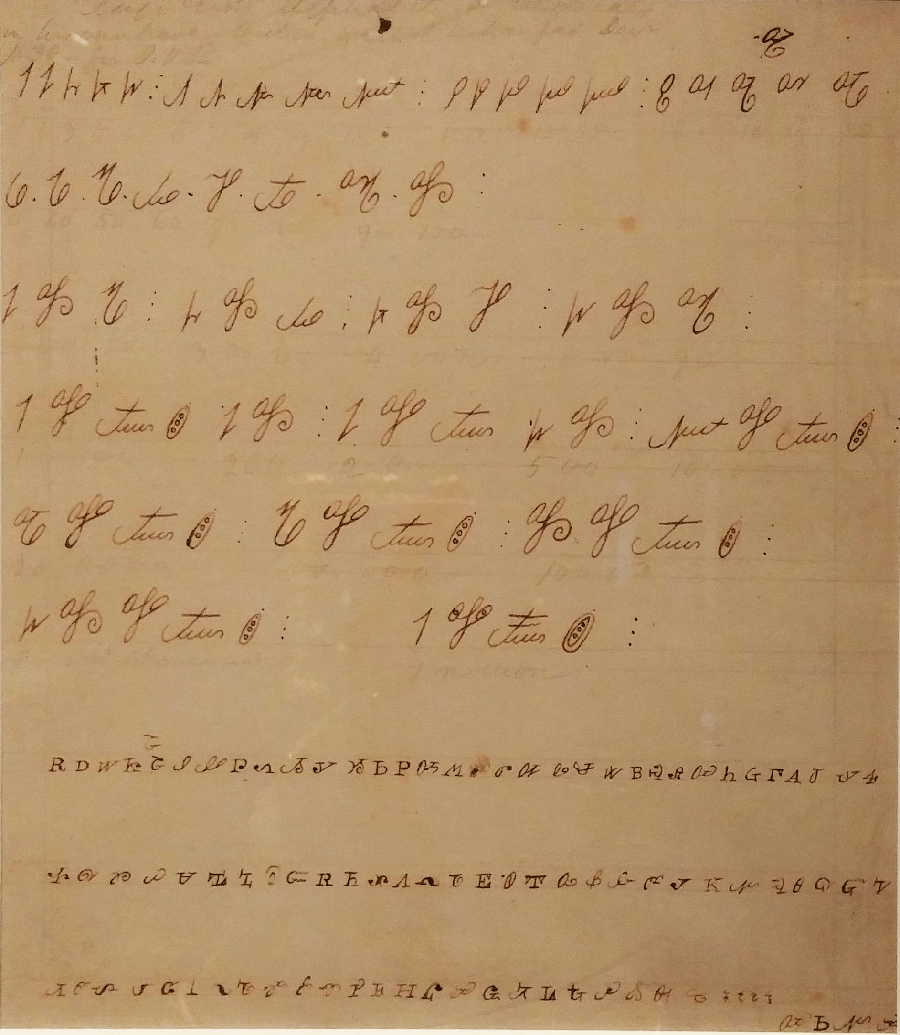 GROWTH OF A NATION
Artwork: Sequoyah's Handwriting. Source: Gilcrease Museum
In 1817, Cherokee Nation took additional steps toward forming a centralized government and establishing a national committee, a precursor to the legislative branch. In 1827, the Nation adopted its constitution, which laid out the roles of the executive, judicial, and legislative branches. Cherokee people operated inns, taverns, ferry crossings, and plantations. The Cherokee government took steps to protect Cherokees' social and economic well-being.
From 1800 through forced Removal, Cherokee people embraced educational opportunities. Moravians, Presbyterians, Baptists, and Methodists offered education to Cherokee youth. When Sequoyah unveiled the Cherokee written language in 1821, literacy exploded, leading to the 1828 debut of the Cherokee Phoenix, the first bilingual Native American newspaper.
Cherokee success led to blowback. In 1828, the same year Andrew Jackson was elected president, Georgia began passing laws that sought to shut down Cherokee government and limit the rights of Cherokees, who turned to the US legal system to recognize their sovereignty. Cherokee Nation sent many members to speak to the US president and Congress. Yet in May 1830, President Jackson signed the Indian Removal Act into law. Georgia immediately asserted its jurisdiction over Cherokee lands within the state's boundaries. Georgia also established the Georgia Guard to restrict and limit the Cherokee Nation's access to its gold mines.