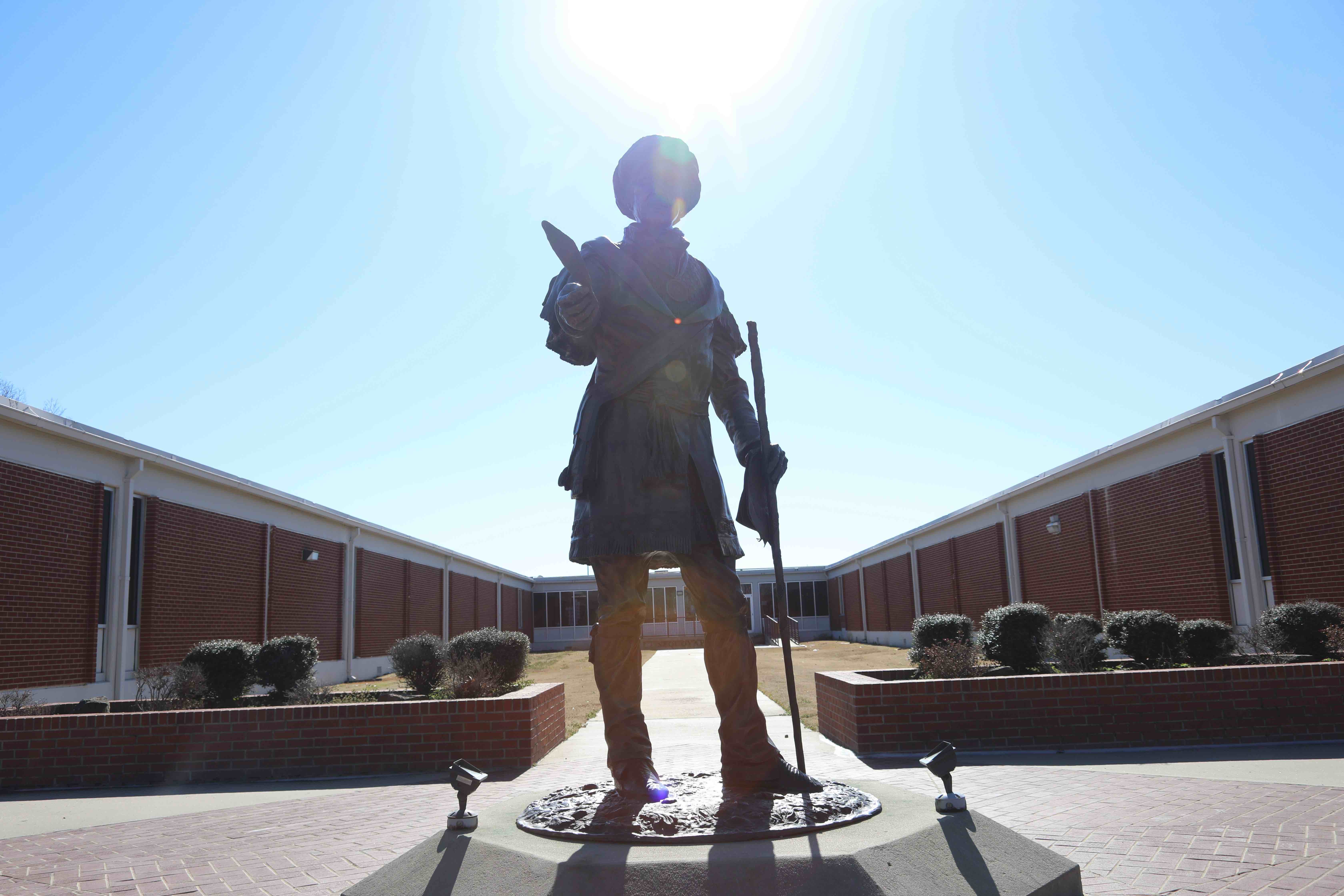 "It Takes a Nation: Sequoyah Schools and the Roots of Excellence" open now at John Ross Museum
PARK HILL, Okla. – Learn about the history and evolution of Cherokee Nation's Sequoyah Schools in a new exhibit at the John Ross Museum.
Hosted in conjunction with the 150th anniversary of the school, "It Takes a Nation: Sequoyah Schools and the Roots of Excellence" tells how a school built on a Cherokee orphan asylum achieved the prestigious reputation it has today.
"This exhibit shares the story of resilience, promise and hope," said Karen Shade-Lanier, exhibits manager for Cherokee Nation Cultural Tourism. "It examines the reasons why the orphanage was originally created by the tribe, the adversity it faced over the years, and some of its most memorable leaders."
Following the devastation of the American Civil War, the Cherokee Orphan Asylum was created to care for and educate Cherokee youth by an act passed by the Cherokee National Council and approved by Principal Chief Lewis Downing in November 1871. The orphanage opened temporarily at the Cherokee Male Seminary on March 4, 1872. It was moved to Sequoyah Schools' present location around 1903.
After statehood, the school and its grounds were purchased by the federal government and operated as a Bureau of Indian Affairs boarding school for decades before Cherokee Nation regained operations in 1985. It was renamed Sequoyah Schools with the addition of the Cherokee Immersion School in 2006.
Today, Sequoyah Schools supports pre-k through 12th grade. It has more than 4,000 esteemed graduates and a reputation as a "School of Choice." Known for excellence in academics and athletics, the school has produced Gates Millennium Scholars and state champions alike.
In addition to the exhibit at John Ross Museum, an additional display is being hosted for students, faculty and staff on the school campus as part of its legacy celebration.
The John Ross Museum is located at 22366 S. 530 Rd. in Park Hill, Oklahoma. It is open Tuesday through Saturday, 10 a.m. to 4 p.m.
For information on Cherokee Nation Cultural Tourism, including museum operations, please call (877) 779-6977 or visit www.VisitCherokeeNation.com.
-30-
About Cherokee Nation Cultural Tourism Group
Cherokee Nation Cultural Tourism is managed by Cherokee Nation Businesses and was created in 2007 to preserve and promote the history and culture of the Cherokee people. Efforts by the Cherokee Nation include award-winning cultural, specialty and event tours and operation of six Cherokee Nation museums and various Cherokee Nation retail operations.
Editor's note: Find all the latest Cherokee Nation news at www.anadisgoi.com.