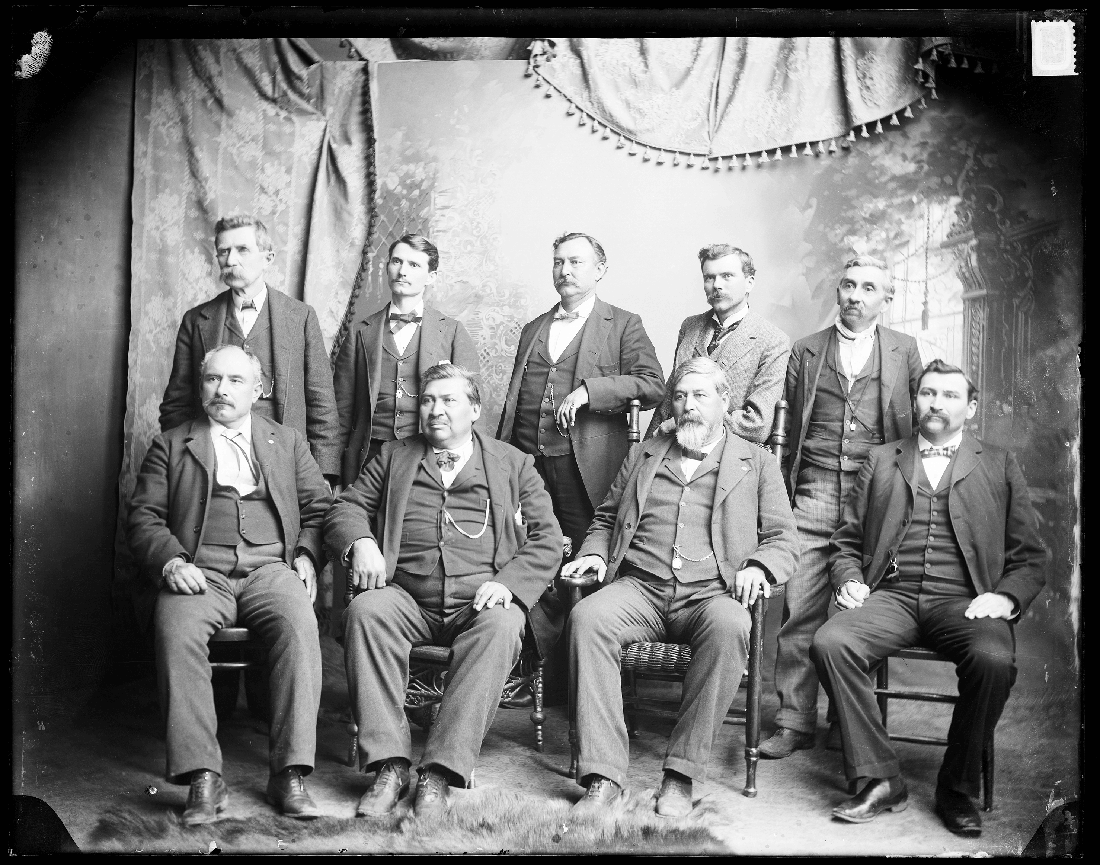 FIGHTING & HEALING
Artwork: Cherokee Delegation to the Dawes Commission. Source: Oklahoma Historical Society
The loss of life in the Civil War led to a need to provide for the disabled and orphaned. Cherokee Nation rebuilt social institutions such as schools and a tribal newspaper. The court system and the legislative branch of government began to operate in the new brick Capitol Building by 1870. The Nation built a prison in 1875, reactivated a marshal service, and opened an orphanage and a facility for disabled people.
Railroads brought thousands of new settlers and a battle for land. The US government promoted the idea of the "allotment" of Indian lands; that is, to turn land traditionally communally held into individual parcels, leaving a surplus of Indian land for the taking.
Cherokees had always shared their land. In 1887, despite tremendous resistance from tribes, the government passed the General Allotment Act to survey tribal land and divide it into individual allotments.
The final strike against tribal self-governance came on June 28, 1898, when the US government passed the Curtis Act, forcing the Five Tribes to dismantle their governments and court systems and allowing the federal government to officially dismantle the Cherokee Nation.
Cherokee people accepted allotment in 1901. Their fine school system, government buildings, and infrastructure were taken over by non-Natives.